As many people know, the popular show Game of Thrones has officially ended. After eight long years of battles and deaths, fans finally got an answer to "who will take the Iron Throne." As it turns out, no one did. In fact, Drogon—Daenerys' dragon—ruined the Iron Throne by melting it with dragon fire after Jon Snow killed Daenerys in the throne room.
Weeks later, a small council met at King's Landing and decided that Bran Stark, AKA Bran the Broken, would be the best choice for the new King. Although he cannot bear children, the council decided it's best to forgo "birthright Kings," and instead, choose who each King or Queen will be.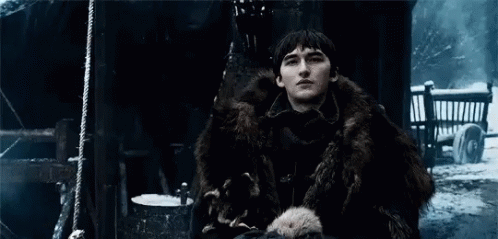 While many fans were shocked, disappointed, and angry at the ending of Game of Thrones, it turns out that one of the show's actors predicted this ending years ago in an interview. In a 2017 interview that has now resurfaced, Gwendoline Christie (Brienne of Tarth) and Nikolaj Coster-Waldau (Jaime Lannister) spoke with Mario Lopez on their own predictions of who would be crowned King or Queen at the show's end.
Nikolaj said that either Daenerys or the Night King would be the one to take the crown, but, Gwendoline said she thinks it would be Bran. And, when asked why, she claimed that she thought they would choose someone "no one would think of," and it would be someone out of left field.
Those [Dany and the Night King] are the obvious choice and what we know about the show is that it constantly surprises you, so I'm wondering if it might be Bran.
Both Nikolaj and Mario were confused as to why Gwendoline would even suggest that, and she insisted that because Bran's visions were such a big part of the show and that we've seen the world so many times from his perspective, it would be possible.
But, Nikolaj cut her off saying:
The three-eyed-raven? Huh. No, it doesn't make sense.
But, then Gwendoline suggested that Bran has been time-traveling and put everything in place to make it so that he would get the crown in the end. And, it blew Nikolaj's mind.
G: Why?
N: Because he's already planning the future, he's seeing into the future and the past,
G: Yes.
N: So, I don't know.
G: Yes. But how do you know we're currently in the present in the story?
N: I don't.
G: How do you know that the story might not necessarily be in chronological order—
N: But this is real, right, the three-eyed-raven.
G: Yeah.
N: Then, then he also made Jaime push him out the window.
G: Yes.
See the full interview here.