*Warning: this post contains spoilers but since it's the series finale, the spoilers shouldn't even matter to you anymore*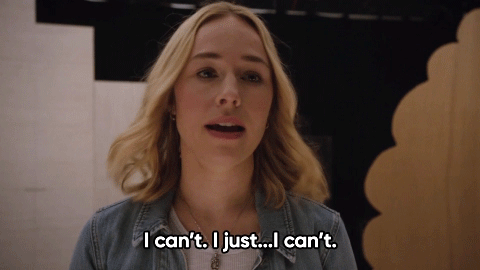 After eight long seasons of battling over the Iron Throne and who has the birthright to take the iconic seat, the Game of Thrones series finale brought us some answers. Kind of.
After Daenerys lost her damn mind and Jon Snow decided to murder her mid-kiss, we were left without a Queen or King to rule over Westeros. So, instead of fighting some more, this small council met and decided to band together and decide who they would appoint to be the King.
Coming together at King's Landing—
Sansa, Arya, and Bran Stark, Brienne, Ser Davos, Gendry, Edmure Tully (Cat's brother), Yara Greyjoy, some dude from Dorne we've never seen, Samwell Tarly, and some other minor characters who we've seen but don't care enough to remember by name.
But, there was one person there who we haven't seen in years that truly blew everyone away and that is Robin Arryn of The Vale—the one who was obsessed with his mom's boobs for way too long.
Remember him?
Milk boy, the one true strange bird of Westeros, has officially had himself a peak glow-up and looks…well…way better than he ever did.
If anyone is unhappy about the episode, at least there is one saving grace of the season that Robin Arryn is now hot. I mean, really hot.
I mean…
I'm not the only one who thinks so.
Robin Arryn: a glowup #GameOfThrones pic.twitter.com/WQ3uyV2KZc

— Bettina Cecilia (@bcdgonzalez) May 20, 2019
They can honestly use Robin Arryn's glow up for an infomercial about the advantages of breast feeding. 😂

Ctto#GameOfThrones pic.twitter.com/YfRmWG3Pv1

— S. Woo (@SteffAureus) May 20, 2019
Robin Arryn got that "my crazy ass mama died and I could finally get vaccinated" glow up #GameofThrones #DemThrones pic.twitter.com/j4O9KbJqxR

— 🅕🅐🅨🅢🅐🅛 (@brunchandbutts) May 20, 2019
Can we talk about Robin Arryn for a second? Like holy shit his mama's milk really worked lol #GameOfThrones #TheFinalEpisode pic.twitter.com/7liw85sF4V

— 𝐌𝐢𝐲𝐚 𝐆𝐮𝐧𝐚 #ForTheThrone (@Miyamongtherest) May 20, 2019
okay perhaps we stan robin arryn pic.twitter.com/LrjYoWWjUl

— daenerys warrior pau (@captbrie) May 20, 2019
the best plot twist of season 8 was robin arryn glowing the fuck up…..never said one bad word about him he's my son #gameofthrones pic.twitter.com/Q0dN1ZZ2kG

— sana (new acc please follow) (@aaronsjuliette) May 20, 2019
I'm bending the knee to Lord Robin Arryn & his glow up!🔥👏🏼👌🏼 #GameOfThrones pic.twitter.com/3qXsjc2oOM

— ✨JESSICA✨ (@Scavenger_Jess) May 20, 2019
but can we talk about robin arryn's glow up#GameOfThrones pic.twitter.com/bBDNUGmxnR

— Alyn Amo (@alyynnnxo) May 20, 2019
Robin Arryn can like… get it #GameOfThrones pic.twitter.com/ZF6u5OqDYD

— 🌸𝒟𝑒𝒾𝓂𝑜𝓈🌸 (@YarahSimmer) May 20, 2019
Hot Robin Arryn Is Officially the Neville Longbottom of Game of Thrones pic.twitter.com/TE45c6Le05

— elmahdi annis (@AnnisAnnismhdi) May 20, 2019
Three cheers for breastfeeding!