With a very heavy heart and a little too much Pinot Grigio in my system, I deliver you my very last Game of Thrones thoughts post—ever. After eight long, glorious seasons, it all comes down to this—filled with profanity and rage.
With the series finale upon us, there were endings, there were tears, there were jokes still unanswered. And, we are left with one final thought…
1. Here we go here we go here we go
2. I'm going to pee in my pants for sure. I drank too much wine before this. Who do I think I am, Cersei Lannister? I need to chill.
3. One last time to sing "Peter Dinklage" over this theme song before it's gone forever.
4. Written AND directed by David and D.B.? Oh for fuck's sake…if this is trash I swear.
5. This better not be an episode where it takes 30 minutes for someone to talk. I have an hour left of the entire series, SOMEONE SPEAK.
6. Tyrion realizes he supported the wrong crazy bitch and should have kept it in the bloodline. At least his excuse could have been "but she's my sister!"
7. Is Jon the first true, just Targaryen? Or is it just because he's half-Stark, half-Targaryen and not completely an incest baby like the rest of the lot?
8. It's like a walk down memory lane of Tyrion: here's where I brayed my family, here's where I murdered my father.
9. Oh, Tyrion's going to check if Cersei and Jaime got out or not.
10. Hate to be the messenger but…
11. Omg, I may hate Cersei and Jaime by my heart hurts for Tyrion so much right now finding your siblings both dead because of a Queen you supported. Ouch.
12. Tyrion is truly the last Lannister.
13. There goes my "Jaime is alive" theory.
14. WHY AM I CRYING OVER CERSEI FUCKING LANNISTER?!?
15. Arya, girl, WTF I thought you rode out of here on a magical white horse. What are you doing sis?
16. Wow when Drogon spreading his wings behind
Dany walking; what a shot.
Best shooooot. #GameofThrones pic.twitter.com/AQKkIhW79S

— محمّد بنّ عبدالله . (@OnlyFlu) May 20, 2019
17. That's the type of bad bitch mentality I feel when I get a hot guy to swipe right on me on Tinder.
18. This chick has lost her mind, they didn't free anyone in King's Landing they killed them all…
19. Sounding a whole lot like Donald Trump, I—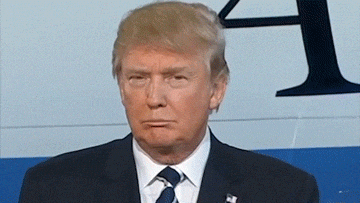 20. Tyrion is NOT standing by her anymore for sure. Not after he found his brother and sister buried under rocks.
21. He said FUCK your pin! I'm not working with a Mad Queen.
22. Tyrion's def going to die. Fuck man.
23. Jon looking at Dany like "nope, nope, NOPE."
24. See here's what's wrong with this: why does a woman who wants power have to be crazy? Why can't she be kind AND powerful? Why does she have to be crazy Just because she wants power? FUCKING MALE WRITERS.
25. Jon's looking at Arya like a worried father who catches their daughter sneaking in past curfew: WHAT ARE YOU DOING UP?!
26. FACTS ARYA, TELL JON HE'S GUNNA DIE. TELL HIM "HIS QUEEN" is a MURDERER.
27. Tyrion is spitting truth. Daenerys burned the entire city down with kids who did nothing wrong. CERSEI WOULD NEVER. (I mean maybe she would but she didn't).
28. "Would you have done it?" OF COURSE, JON WOULDN'T HAVE DONE IT HE DIDNT EVEN HAVE THE BALLS TO SAY GOODBYE TO GHOST.
29. Tyrion is asking Jon to take the Throne???? Here we go battle it out aunty vs nephew/lovers, the final fight.
30. Jon you GIANT PUSSY. YOU HUGE GIANT PUSSY.
31. DO SOMETHING!!!! SAVE YOURSELF! SAVE TYRION!
32. So is that snow or ash? I'm confused.
33. It's THE VISION SCENE. SHE ISN'T GOING TO GET THE THRONE. SHE SAW THIS BEFORE.
34. Why does she even want the throne of a city burnt to the ground IDGI?
35. Those are CRAZY eyes right there! CRAZY!!!!!!!
36. She's fucking smiling and Jon's ready to fucking kill her. READ THE ROOM, DANY!
37. Jon trying to talk sense into Dany is like every boyfriend telling his girlfriend she's had too much at the bar. "I'LL TELL YOU WHEN I'VE HAD ENOUGH MURDERING PEOPLE!!!!"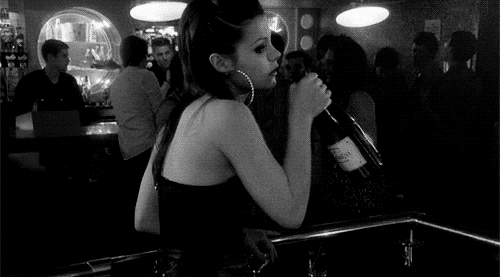 38. Jon you simple bitch stand up for yourself stop letting your aunty lover manipulate you!!!!
39. Why is Jon letting his aunt touch him like that? Can't do it.
40. I'm sick of Jon saying "YOU ARE MY QUEEN." It's GETTING OLD.
41. WAS THAT A SWORD I HEARD?!?!
42. OKAY JON I TAKE BACK THE PUSSY REMARK YOU FINALLY DID SOMETHING RIGHT AFTER 8 SEASONS!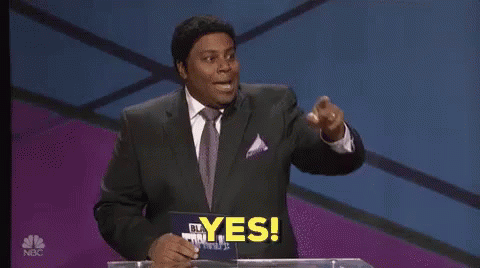 43. Took you long enough!!!
44. Alright well EVERYONE knew Dany was going out.
45. So, now what? Jon takes the throne?
46. NO DROGON AW!!! FUCK!!!!
47. MY HEART IS BREAKING.
48. DROGON TRYING TO WAKE DANY IS ALMOST AS HEARTBREAKING AS SIMBA TRYING TO WAKE MUFASA IN THE LION KING.
49. Nooooo my heart.
50. Drogon's like if my momma can't have the Throne NO ONE CAN, bitch.
51. OMG HE TOOK DANY WITH HIM.
the progression of drogon with his mother. i'm so heartbroken. #gameofthrones pic.twitter.com/mQzWio4gZw

— ً (@emiliacIarked) May 20, 2019
52. I'm crying Drogon lost his two brothers and his mom nooooooooooo.
53. How long has Tyrion been in captivity with that beard??
54. Who the fuck is in charge?? THE UNSULLIED ARE IN CHARGE??? Where did EVERYONE COME FROM?
55. Bran, why don't you make yourself useful and time travel and figure this shit out?
56. EVERYONE IS LIKE WHO THE FUCK DO WE CHOOSE!?!
57. 10/10 everyone chooses themselves like in grade school when everyone picked themselves for "group leaders."
58 Is this dude kidding me?
59. SANSA'S LIKE SHUT THE ABSOLUTE FUCK UP.
60. Samwell Tarly out here trying to turn Westeros into a DEMOCRACY.
61. Everyone's reaction is literally how Republicans feel about the Electoral College.
62. SAY SANSA. SAY SANSA!!!!!
63. Is he going to say Bran???????
64. No Bran can't be king no way no thank you.
65. He knew he was going to be king this whole damn time? Is this some sick and twisted joke?
66. Cue Sally Field's "THE WHOLE TIME?!?"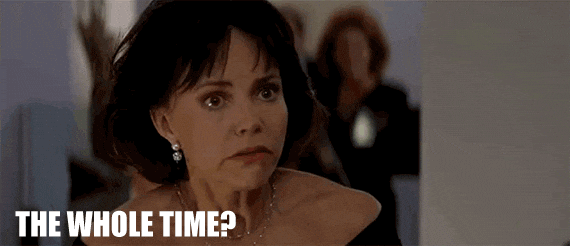 67. BRAN THE BROKEN. I-
68. Of course, he's going to make you hand Tyrion are you dumb you just made him King why ARE YOU SURPRISED?
69. Lol, Jon Snow going back to the Night's Watch as if there's even a reason for a Night's Watch now that there's no threat beyond the wall…
Jon when he found out he was going back to the Nights Watch:#GameOfThrones pic.twitter.com/vYN8bz6nmA

— ! (@DaniyalAfzal_) May 20, 2019
70. So you're telling me Jon was a Targaryen for HIM TO JUST GO BACK TO THE NIGHT'S WATCH LIKE A BASTARD? WHAT A WASTE OF A FUCKING STORY LINE.
*Jon's heritage* Difference it made:#GameofThrones #GameofThronesFinale #GOTFinale pic.twitter.com/oVnkpqHSX6

— LilySt (@LilySt93) May 20, 2019
71. Aww Grey Worm's still good to Naath without Missandei. MY HEART.
72. Arya would be the Christopher Columbus of Game of Thrones.
73. Is this goodbye to Jon forever??
74. Brienne has to make sure that Jaime's history is still remembered fondly even though he left her high and dry to be with Cersei; wow. Just. Wow
Jamie Lannister is the nastiest skank bitch I have ever met. Do not trust him, he is a fugly slut. #GameofThrones  #GOT pic.twitter.com/thNY18xwmG

— Andrea (@andiekaran) May 20, 2019
75. If I were to hand-select people from the show to be in the King's Cabinet it would 900% be these people. The wittiest AND the funniest.
76. 8 seasons and Tyrion still hasn't finished his honeycomb brothel joke? I'm suing.
77. Omg if Tormund's here does that mean Ghost is here too????
78. You know what I'm not even mad at this ending. Everyone is where they should be.
79. Arya gets to be free to explore the world and kill whoever she wants, with Stark banners.
80. Sansa has her home back and after years of being
Tortured, she has her very own crown, taking back what is rightfully the Stark's.
81. Jon is in charge of the free folk, his people.
82. This is what's right. From Season 1, it makes sense. The Starks were always going to come back on top. We were brought into the world of Game of Thrones with them, it's only right we leave with them, too.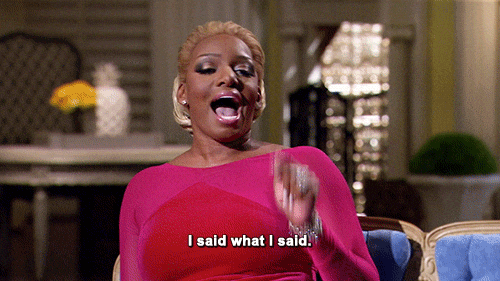 83. OMG FINALLY, JON AND GHOST.
84. NO MONEY FOR CGI MY DICK. YOU LYING LIARS WHO LIE.
85. UGH PUPPY LOVE.
86. You know what everyone…
87. The doesn't just survive, the pack THRIVES.