If you've never been mugged, take a moment to count your lucky stars because it's an absolutely terrifying experience and it happens more often than you think.
The situation can be exponentially worse if you're a female. Don't get me wrong, I'm not saying we can't fend for ourselves, it's 2019 and women can do anything, but having a guy friend or even your boyfriend walking with you down a particularly sketchy street offers some level of comfort and may even deter a potential mugger.
That is unless of course, your boyfriend is a spineless coward who flees at the first sign of trouble leaving you alone to fight off an attacker by yourself. But what kind of boyfriend would do such a thing? A soon to be ex-boyfriend, that's what kind. Take it from this girl who experienced the scenario first hand and shared all of the details on Reddit.
Redditor Hamdila recently told the Reddit community about a frightening encounter she had with a mugger.
Tuesday night boyfriend and I were out, he parked in an alley because it's free. As we got to the car this tiny little homeless looking guy stepped out with a screwdriver and said something like "I'll I need is a hit, give me $20 and no one gets hurt."
And how her boyfriend Aiden fled the scene leaving Hamilda to fend for herself.
Boyfriend sprinted away. He didn't even look behind him so I was stuck with the mugger and since I had my phone only he rubbed his hands all over me while holding the screwdriver to my throat. He wasn't getting off on it but it was still so traumatizing as he thought I was hiding money in my bra and underwear. I kept hoping that Aiden would be coming back with the cops but nothing. The homeless guy eventually realized I had nothing and just left down the other end of the alley,
I walked around the corner and less than a block away there were two police officers so I told them and all of the sudden downtown lit up and they were able to find the guy in less than 5 minutes.
It wasn't until after she had gotten to the police that Aiden decides to call.
I rode with the police to the station to ID the guy. Maybe an hour later Aiden calls and said "I have the police are you ok?" I exploded on him telling him that I'm at the f**king police station and have been for an hour. He tried to tell me he was so scared he didn't know what to do and ran immediately to the police. I told him he was a liar because the two police I'd found had been there all night and he must have run past them. After some serious arguing he admitted that he'd gone to hide in a park about three blocks away. I was disgusted. And kept hiding when he heard all the sirens because he thought that meant I'd been stabbed or worse! What in the actual f**k?
And he wouldn't even pick Hamilda up from the police station.
I told him to come pick me up and he said he couldn't because he doesn't like cops and is afraid they'd laugh at him. Well he was right because two very cool young cops gave me a ride home and they laughed and joked about him the entire way.
The next day Aiden tried to defend his actions with lame excuses, but Hamilda was done.
Yesterday he finally called around noon and I told him don't bother were broken up. He then spent the next 8 hours texting me a combination of calling me names, begging me to come back to him, and explaining what he'd done had been the smartest thing for both of us. He said had he not run, his natural rage would have taken over and he would have killed the guy. Suuuuuuurreeee….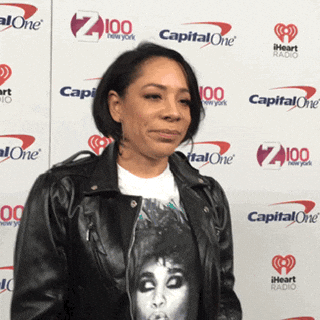 At the end of her post, Hamilda asked Redditors an important question:
My question is how scorched earth do I go in this breakup, let him have some dignity or do I blow up his shit?
Tl;dr: boyfriend left me during a mugging. Do I ruin his life in the breakup process?
And boy, did they deliver…




Now, we can only hope Aiden catches a glimpse of this thread and experiences sweet revenge.