Ideally, school should be the one place where people feel safe and accepted, but this isn't always the case. In our current political and social environment, even college campuses can start to feel alienating and dangerous.
This is why a group of university students in Nebraska has taken it upon themselves to offer other students a walking companion to help them feel safer on campus.
University of Nebraska, Omaha students Eric Hundahl, Kain Martin, and Joe Raddock have become local celebrities after setting up a poster on campus offering to walk their fellow students to class.
The poster reads:
Have you felt unsafe on campus? 
Discriminated against? 
Threatened?
Afraid to walk around campus?
We will walk with you. 
Hundahl said the trio came up with the idea after a mutual friend was verbally assaulted on campus.
According to Fresh U, someone yelled at the friend to "go back to Mexico," without any context. This kind of discrimination is unfortunately not uncommon around the nation today.
And students are really grateful to the boys for their display of comradery.
"People have said they appreciate what we're doing. Oddly enough, no one has taken us up on a walk to class yet. But I think the gesture and the message is what's most important. Seeing a first-hand account really set us off and we wanted to offer help," Hundahl said.
Several have even voiced their feelings of relief and comfort that this service is offered on their campus.
University senior, Jennifer Alquicira said she felt relief when she saw them on campus.
I felt like there are truly people who see that people are afraid of what others are capable of doing or saying to them, as of the recent events. This gives students a chance to get back to knowing who is there for them and to be closer as an inclusive and welcoming community."
Sophomore Adriana Carias noticed the trio on social media and was comforted by their actions.
"I first saw them on social media and instantly liked the post. I thought it was super sweet that a group of men were actually doing this at UNO. We haven't heard of a lot of harassment happening here, but just knowing that there are resources for those that don't feel safe is really comforting."
Husam Aldughaishi, an international student from Oman, said the gesture made him feel more welcome in Omaha.
"Before I saw them, I was thinking a lot about what will happen," he said. "I was afraid people might turn their back [on me], but when I saw these guys, I felt there was still hope in people and that there are people who care and are fighting for us. I know some new international students who just came here and they were afraid and worried, so I hope they feel safe now."
Hundahl admitted he wasn't sure how students would react to their idea at first.
"We had no idea it would actually gain traction. We thought we were just doing something nice, but it's really encouraging to see everyone have a positive reaction to it."
The trio has since made the front page of Reddit and gone viral on Facebook groups like Pantsuit Nation.
But even UNO's Chancellor John Christensen voiced his support in an email condemning any acts of hate on campus.
The chancellor also attached links and phone numbers to resources on campus that specialize in making every student feel safe and welcome.
Now if we could just get every university to do the same.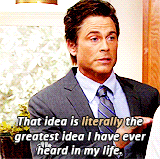 h/t Fresh U