11. "I just want to have ABSolutely all the Nutella" clock.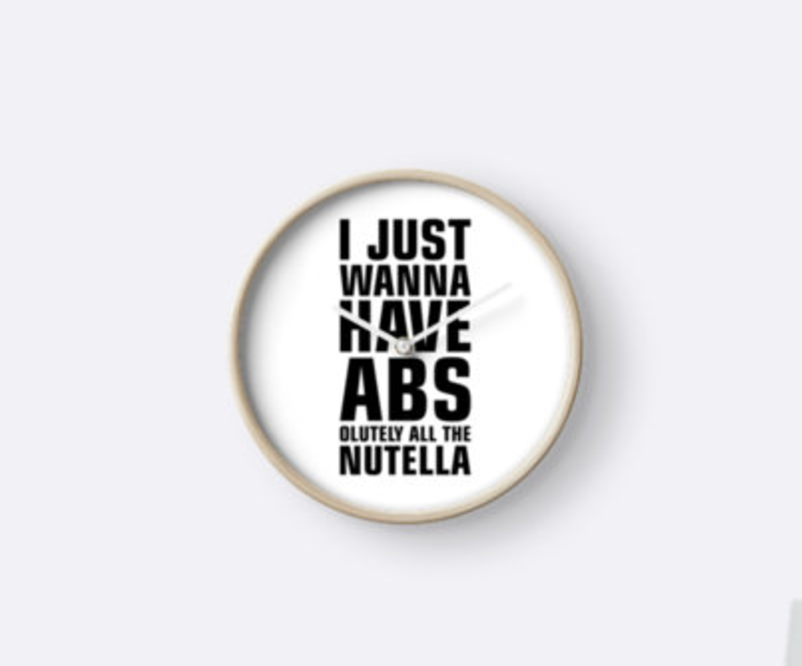 Get it from RedBubble.
12. Super hot swag sweater.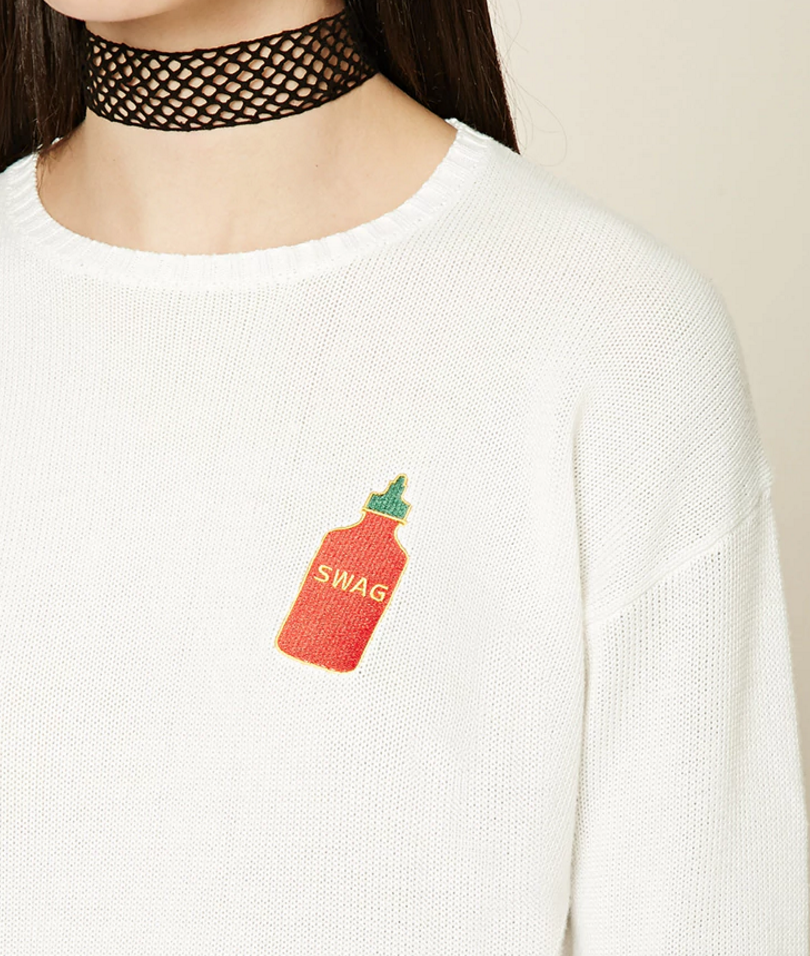 Get it from Forever21.
13. Tell your in-laws to stay home with this doormat.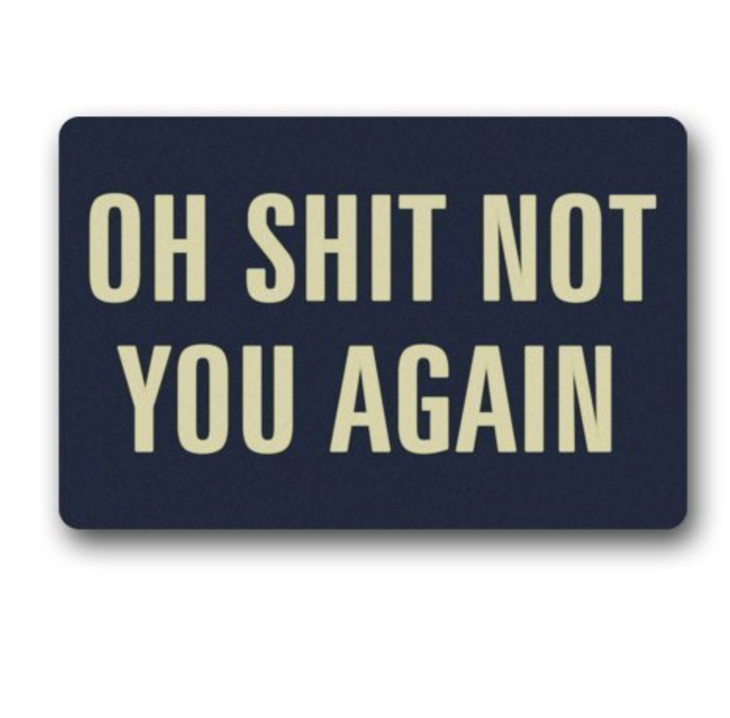 Get it on Amazon.
14. Don't let your boss know you're drunk at work with this mug.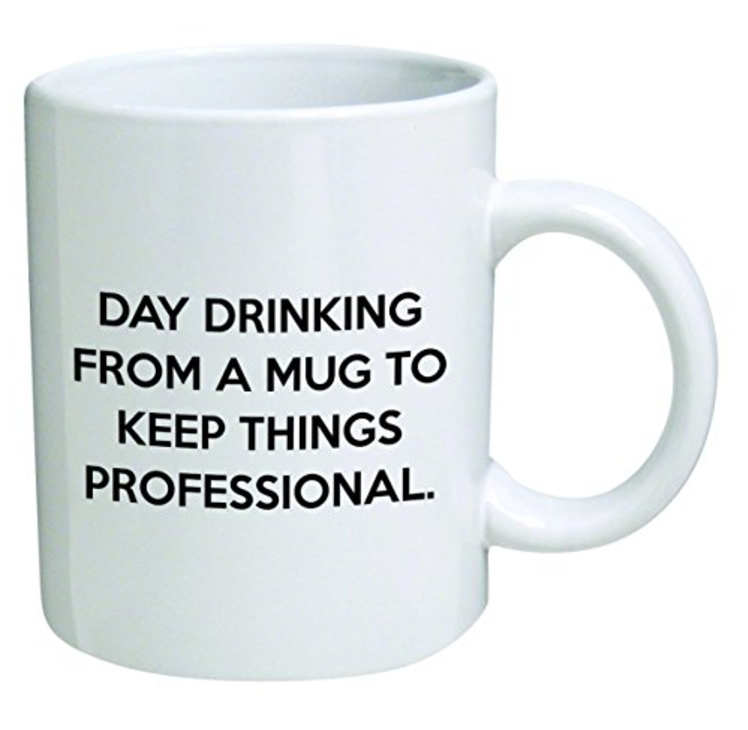 Get it from Amazon.