In honor of this 90s resurgence, I've decided to test out some items that were popular in my youth, and see if they're still all they're cracked up to be. From slap bracelets to Bop Its, I decided to travel back in time to when all I worried about was having the best Pokemon card collection. So prepare to have your mind blown with so must nostalgia that you may cry. Also, some of these things didn't necessarily start in the 90s, and some gained their height of popularity in the early 2000s, so get off mah back, 'cause I still consider them 90s shizzz and they nostalgic AF.
*We hope you dig the products we recommend or just enjoy reading our content. In the spirit of full disclosure, we may receive a portion of the sales made on this page.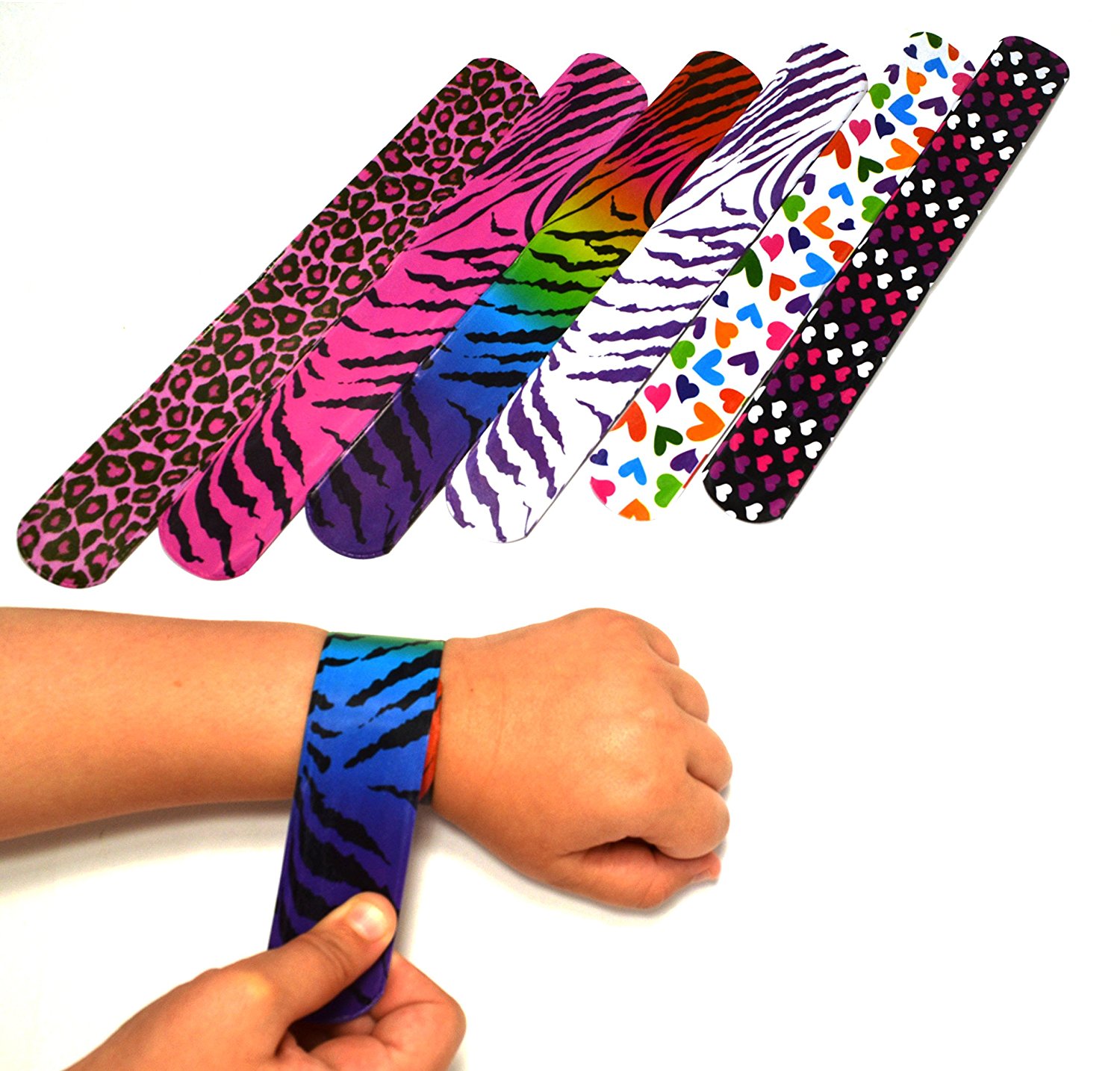 Ahhh, snap bracelets. How could anyone ever forget these? An accessory and game all in one. They were super stylish in the 90s, and just oh so fun. Remember all the colors and fabrics they came in? There were velvet and metallic and animal print and just so many options.
I would go ham back in the day and rock a bunch at once, thinking I was the bomb.com. And at last, they are back in my life, and they are exactly as I remembered them! They take me on that nostalgia high, and I'm loving every minute of it. And this set is the best! Who doesn't like options?
Just remember, they are not weapons. Nothing sucked more than people hitting their snap bracelets on other people's wrists. We're adults now guys, chill with that sh*t (JK ima mess some wrists up).
Get yours here.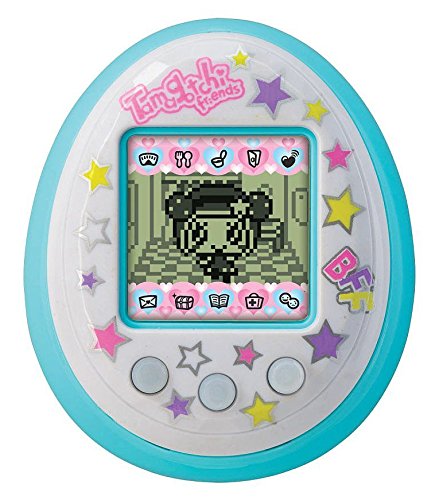 Yes, you read this right…THEY STILL MAKE TAMAGOTCHIS. I know, that was my reaction too. Who could forget Tamagotchis? They were everywhere in the 90s. Were you even cool if you didn't have one?
And not only do they still sell old-school versions out there in the world, but mini versions were just re-released. LIKE WUT. Seriously, it's just such a kind service to the new gen, because they have been deprived of these lil guys for far too long. YOU'RE WELCOME, KIDS. So yes, I bought one of these, and I love it. I keep this little dude on my key-chain, and it just makes me feel really cool and young and hit.
Get yours here.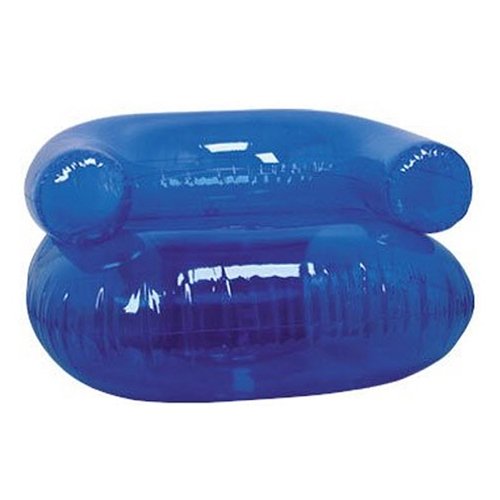 I had a pretty sweet bedroom back in the day. It was decked out and all blue, with tie-dye sheets, a blue lava lamp, a blue beaded curtain at my door, and…. THIS EXACT BLUE BLOW UP CHAIR. Seriously, seeing that they still make these brought me back. Dang, I miss that bedroom decor.
And now I have this chair once again in my life, and I couldn't be happier. It's just so dang cool and nostalgic! Instead of leaving it blown up all the time, I like to bring it out for additional seating when I have people over and just blow it up when it's needed. People are always like "WTF OMG I USED TO HAVE ONE OF THOSE" and I'm all go get one playa.
Get yours here.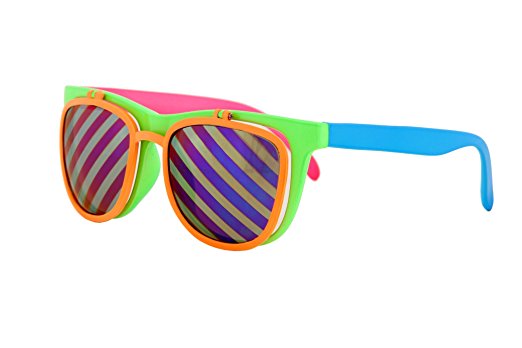 Looking for some sweet new shades? Well, why don't you just look to your past for inspo? Get these flip up neon glasses! Seriously, name sunglasses that are cooler, I dare you.
Alright, alright, so these don't replace your everyday sunnies. They aren't great for actually blocking the sun, but they look hella cool, and I feel like a bad mama jama in mine. And then when I actually need to look at people, I lift up the first layer and I'm all like "…sup?" Yeah, I know, I'm a bad a**.
Get yours here.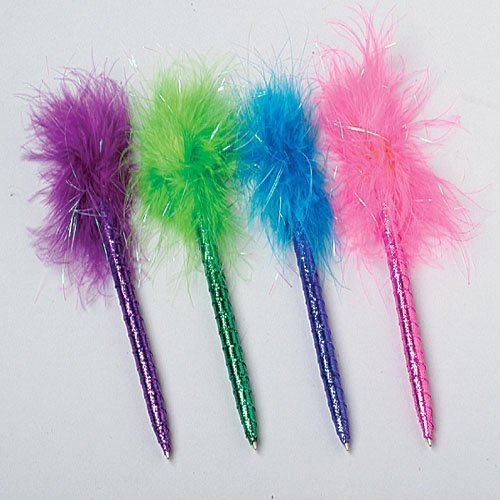 Do these feather pens not remind you of Cher from Clueless or what?! These have always made me think of her, especially when I see them in pink. I used to love rocking crazy pens back in the day. Why have boring old black or blue pens when you can have crazy colors and shapes? No seriously, I'm really asking.
But these ones bump up the glitter to a whole other level and I'm SO into it. If you're going to have a colorful feather pen, why not go all out, right? Although I type a lot more than I write, I am finding more and more excuses to write, just so I can use these pens. So let's just say, if you don't buy these pens, you're, like, totally buggin'. Sorry if that was way harsh, Tai.
Get yours here.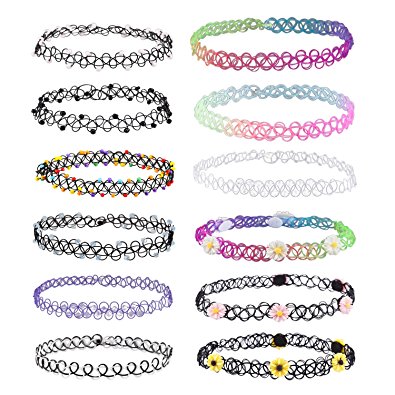 Chokers have been back in style for a couple years now. Although all chokers are pretty 90s, there is no choker more 90s than the tattoo choker. They were a staple of the 90s, and there was such a variety. In most of my childhood photos I can be seen rocking these bad boys. I pretty much exclusively wore the rainbow ones or plain black. Yeah, I was cool AF.
And now, I'm back at it again. And what better way to get back into tattoo chokers than to buy a set? You've got one for every mood! Plain black when you're feeling a little goth, rainbow when you're feeling extra fun, and beads for every occasion! I definitely have been rocking the beaded ones a lot, and I get compliments ALL. THE. TIME.
Get yours here.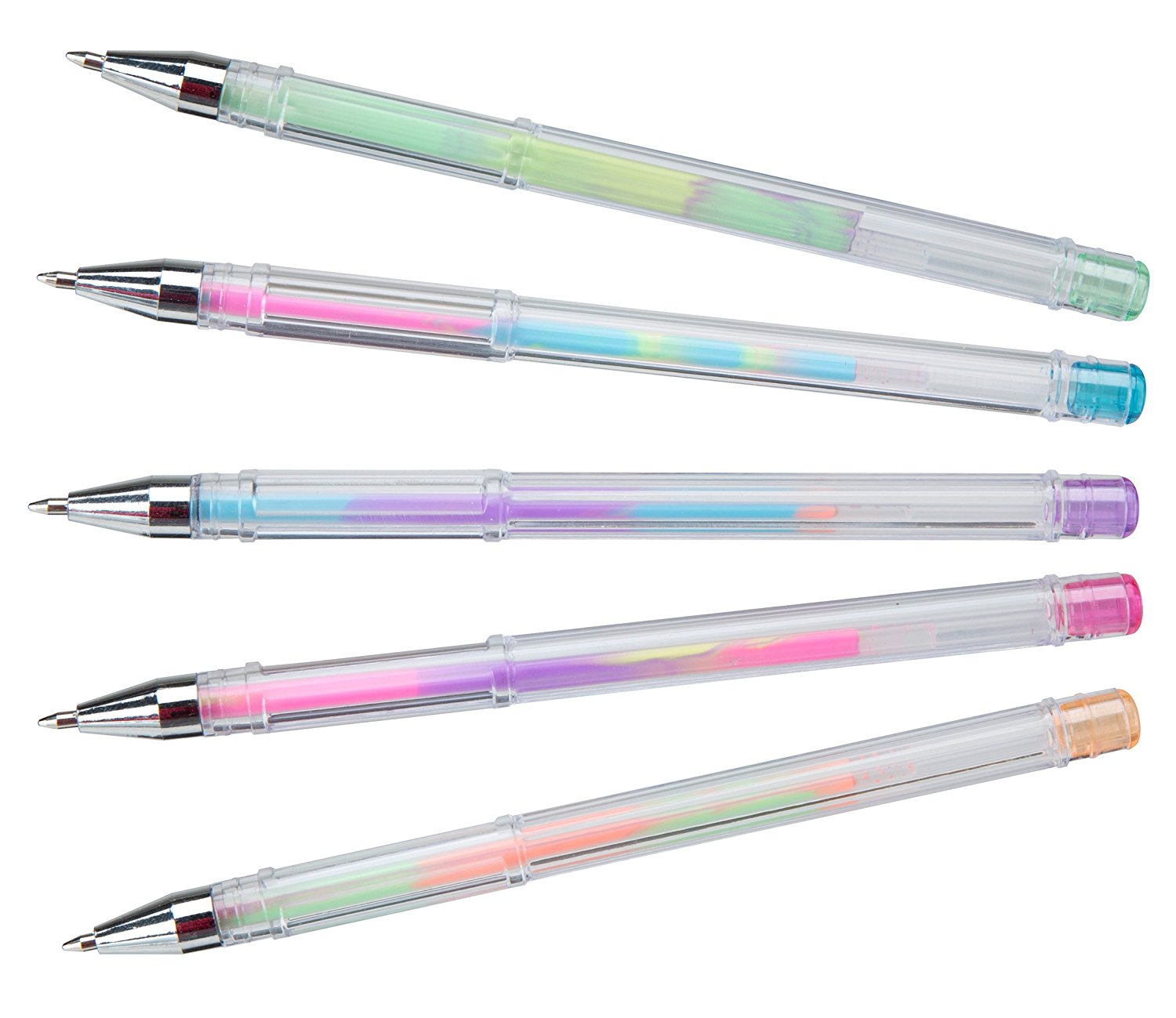 MILKY PENS. Seriously, these were my sh*t back in the day. I used to have those black paper notebooks and you'd draw on them with your Milky Pens and they'd look dope AF.
Alright so yeah, these aren't "Milky Pens" 'cause I don't think that brand even makes these guys anymore. But they are still dope gel pens, and they have swirls of color like they did back in the day. As I said for the feather pens, these have definitely motivated me to write more, and I love it!
Get yours here.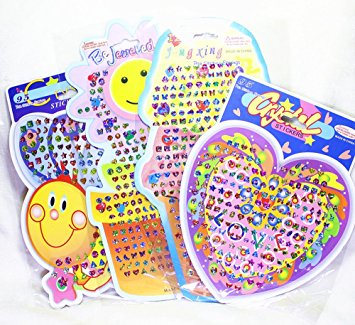 Funny enough, I wasn't that into these back in the day. I didn't go ham on the stickers and focused more on the hair accessories and chokers. But obviously, I owned these sticker earrings, and rocked them every now and then.
But now… now it's a whole different story. I wear these all the damn time. My ears get mad infected when I wear earrings, and clip ons hurt like hell, so these are my go to. Sure, they make me look juvenile, but I'm into it SO BACK OFF. Seriously, I love these so much. It comes with so many, and I don't only use them as earrings, but sometimes near my eyes for a little extra bling. Never hurts to have a little fun with nostalgic accessories.
Get yours here.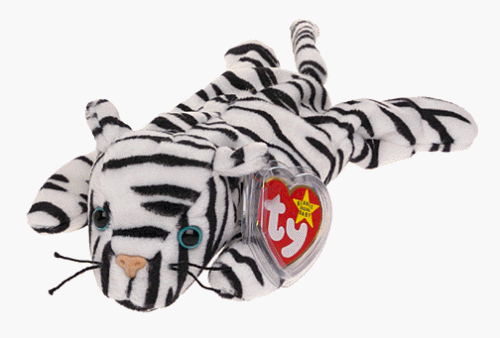 If you didn't have beanie babies back in the day, then you were an enigma. They were everywhere. People had insane collections, and tubs full of them. And now some of the old ones are worth thousands and thousands of dollars. Makes me wish I kept all mine, but like most people, I got rid of them as I grew older.
Well now, I have this guy right here, and I gotta say it's hella cute. Sure, it has no real use. It's too small to snuggle and doesn't make a good dog toy. But, hell, it looks nice displayed in my room, and constantly reminds me that things come back in style, and you should always save things that could be worth something one day.
Get yours here.