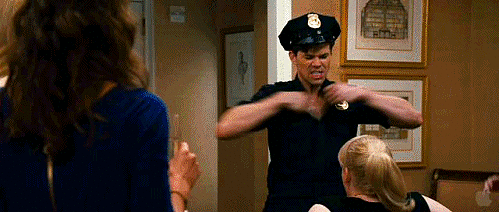 Pack up your dildo necklaces, make sure the hubby's fine for the weekend, double check that the stripper is booked, it's Bachelorette Party time! This grand event usually comes after the classier bridal shower (read: completely boring, full of all the aunts and grandma falling asleep, while you eat cheese and drink white wine), so it's always a countdown until the coveted bachelorette party comes around.
Usually, girlfriends that haven't seen each other in years plus a slew of new friends get together, for a couple days of complete and utter debauchery pre-wedding (that may or may not be remembered). If done right, everyone will be so hungover that a simple taxi cab ride to the airport will be way too much for anyone to handle.
---
1. Minty Fresh
(202): Only if you bring Listerine. I can't come home to my husband from a bachelorette party with sperm-breath again.
2. The Dance Of My People
(270): The bachelorette party was all fun and games until the strippers came. AKA you guys.
(817): I apologize for chief "dances with dolphins" sucking on your friends foot
3. One For The Road
(870): Yep. Just threw myself a bachelorette party with my coworkers penis before I re-enter the holy order of monogamous relationships.
4. Expectations
(508): I think my hopes are too high for this one. The only other bachelorette party I've been to I was felt up by a Chippendale's dancer and smoked a joint with the party bus driver.
5. Save Room For Jesus
(650): we just finished making mockaritas… then we prayed
(505): god you guys know how to party
(650): worst. bachelorette. party. ever.
6. Cancelled
(724): Worst bachelorette party. She got smashed and cried because she thinks she might have herpes from when she cheated on him. Not looking good for them.
7. Egg Him On
(425): We should buy t shirt guns and blow eggs out of them at his house. 
8. Handful
(705): The party started when I opened the door and they threw a few dozen dildos at me.